Posts for tag: tooth decay
By Beautiful Smiles Family Dentistry
June 15, 2016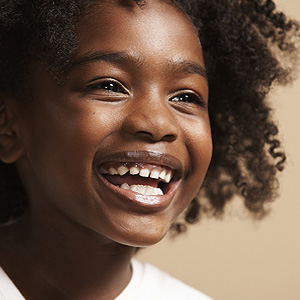 Despite everyone's best efforts, one of your child's primary ("baby") teeth has become decayed to the point it might be lost prematurely. Saving it would require extensive treatment like capping it with a crown or performing a pulpotomy, similar to a root canal treatment.
You may be thinking: since it's going to come out eventually, why go to the expense of trying to preserve it longer? Actually, there are good reasons to save a baby tooth depending on your child's age — for now and for the future. Here are 4 of them.
They're important for nutrition. Baby teeth are quite similar to permanent teeth — not only do they look like them, they perform like them too, enabling a growing child to chew and digest food needed to boost their development. Even the loss of one tooth for an extended period makes effective chewing harder.
They're important for speech development. With their first words, children develop speech patterns rather quickly. Their baby teeth play an important role in this: just like permanent teeth, they provide the tongue with points of contact for making a variety of sounds. A missing tooth for a prolonged period could interfere with making certain sounds and could have a stunting effect on their speech development.
They're important for permanent teeth eruption. Baby teeth also serve as placeholders for their successors, the permanent teeth that are in development just under the gums. A baby tooth normally remains until the permanent tooth is ready to erupt within the path set by the primary. If they're lost prematurely, the permanent tooth may not erupt as it should; and adjacent permanent teeth can drift toward the empty space and out of alignment.
They're part of their smile. Baby teeth help children fit in socially with adults and other children — they help them look normal. A missing tooth stands out when they smile — and not in a good way. This could impact the way they interact socially with others, extending even into adulthood.
If you would like more information on dental care for your child, please contact us or schedule an appointment for a consultation. You can also learn more about this topic by reading the Dear Doctor magazine article "Importance of Baby Teeth."
By Beautiful Smiles Family Dentistry
February 23, 2016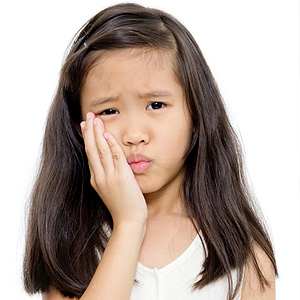 Even though a child's primary ("baby") teeth eventually give way, it's still important to treat them if they become decayed. Primary teeth serve as guides for the emerging permanent teeth — if they're lost prematurely, the permanent tooth may come in misaligned.
If the decay, however, affects the tooth's inner pulp, it poses complications. A similarly decayed adult tooth would be treated with a root canal in which all the pulp tissue, including nerve fibers and blood vessels, are removed before filling and sealing. Primary teeth, however, are more dependent on these nerves and blood vessels, and conventional filling materials can impede the tooth's natural loss process. It's better to use more conservative treatments with primary teeth depending on the degree of decay and how much of the pulp may be affected.
If the decay is near or just at the pulp, it's possible to use an indirect pulp treatment to remove as much of the softer decay as possible while leaving harder remnants in place: this will help keep the pulp from exposure. This is then followed with an antibacterial agent and a filling to seal the tooth.
If the pulp is partially exposed but doesn't appear infected, a technique called direct pulp capping could be used to cover or "cap" the exposed pulp with filling material, which creates a protective barrier against decay. If decay in a portion of the pulp is present, a pulpotomy can be performed to remove the infected pulp portion. It's important with a pulpotomy to minimize the spread of further infection by appropriately dressing the wound and sealing the tooth during and after the procedure.
A pulpectomy to completely remove pulp tissue may be necessary if in the worst case scenario the pulp is completely infected. While this closely resembles a traditional root canal treatment, we must use sealant material that can be absorbed by the body. Using other sealants could inhibit the natural process when the primary tooth's roots begin to dissolve (resorb) to allow it to eventually give way.
These all may seem like extraordinary efforts to save a tooth with such a short lifespan. But by giving primary teeth a second chance, their permanent successors will have a better chance of future good health.
If you would like more information on treating decay in primary teeth, please contact us or schedule an appointment for a consultation. You can also learn more about this topic by reading the Dear Doctor magazine article "Root Canal Treatment for Children's Teeth."
By Beautiful Smiles Family Dentistry
December 10, 2015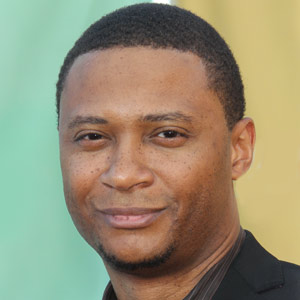 Cavities can happen even before a baby has his first piece of candy. This was the difficult lesson actor David Ramsey of the TV shows Arrow and Dexter learned when his son DJ's teeth were first emerging.
"His first teeth came in weak," Ramsey recalled in a recent interview. "They had brown spots on them and they were brittle." Those brown spots, he said, quickly turned into cavi­ties. How did this happen?
Ramsey said DJ's dentist suspected it had to do with the child's feedings — not what he was being fed but how. DJ was often nursed to sleep, "so there were pools of breast milk that he could go to sleep with in his mouth," Ramsey explained.
While breastfeeding offers an infant many health benefits, problems can occur when the natural sugars in breast milk are left in contact with teeth for long periods.  Sugar feeds decay-causing oral bacteria, and these bacteria in turn release tooth-eroding acids. The softer teeth of a young child are particularly vulnerable to these acids; the end result can be tooth decay.
This condition, technically known as "early child caries," is referred to in laymen's terms as "baby bottle tooth decay." However, it can result from nighttime feedings by bottle or breast. The best way to prevent this problem is to avoid nursing babies to sleep at night once they reach the teething stage; a bottle-fed baby should not be allowed to fall asleep with anything but water in their bottle or "sippy cup."
Here are some other basics of infant dental care that every parent should know:
Wipe your baby's newly emerging teeth with a clean, moist washcloth after feedings.
Brush teeth that have completely grown in with a soft-bristled, child-size toothbrush and a smear of fluoride toothpaste no bigger than a grain of rice.
Start regular dental checkups by the first birthday.
Fortunately, Ramsey reports that his son is doing very well after an extended period of professional dental treatments and parental vigilance.
"It took a number of months, but his teeth are much, much better," he said. "Right now we're still helping him and we're still really on top of the teeth situation."
If you would like more information on dental care for babies and toddlers, please contact us or schedule an appointment for a consultation. You can also learn more by reading the Dear Doctor magazine articles "The Age One Dental Visit" and "Dentistry & Oral Health for Children."