Posts for: September, 2020
By Beautiful Smiles Family Dentistry
September 16, 2020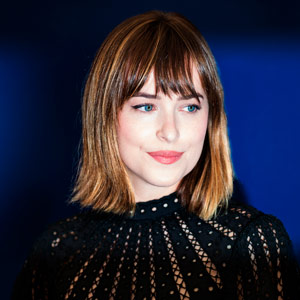 Celebrities' controversial actions and opinions frequently spark fiery debates on social media. But actress Dakota Johnson lit a match to online platforms in a seemingly innocent way—through orthodontics.
This summer she appeared at the premier of her film The Peanut Butter Falcon missing the trademark gap between her front teeth. Interestingly, it happened a little differently than you might think: Her orthodontist removed a permanent retainer attached to the back of her teeth, and the gap closed on its own.
Tooth gaps are otherwise routinely closed with braces or other forms of orthodontics. But, as the back and forth that ensued over Johnson's new look shows, a number of people don't think that's a good idea: It's not just a gap—it's your gap, a part of your own uniqueness.
Someone who might be sympathetic to that viewpoint is Michael Strahan, a host on Good Morning America. Right after the former football star began his NFL career, he strongly considered closing the noticeable gap between his two front teeth. In the end, though, he opted to keep it, deciding it was a defining part of his appearance.
But consider another point of view: If it truly is your gap (or whatever other quirky smile "defect" you may have), you can do whatever you want with it—it really is your choice. And, on that score, you have options.
You can have a significant gap closed with orthodontics or, if it's only a slight gap or other defect, you can improve your appearance with the help of porcelain veneers or crowns. You can also preserve a perceived flaw even while undergoing cosmetic enhancements or restorations. Implant-supported replacement teeth, for example, can be fashioned to retain unique features of your former smile like a tooth gap.
If you're considering a "smile makeover," we'll blend your expectations and desires into the design plans for your future smile. In the case of something unique like a tooth gap, we'll work closely with dental technicians to create restorations that either include or exclude the gap or other characteristics as you wish.
Regardless of the debate raging on social media, the final arbiter of what a smile should look like is the person wearing it. Our goal is to make sure your new smile reflects the real you.
If you would like more information about cosmetically enhancing your smile, please contact us or schedule a consultation. To learn more, read the Dear Doctor magazine articles "Space Between Front Teeth" and "The Impact of a Smile Makeover."
By Beautiful Smiles Family Dentistry
September 06, 2020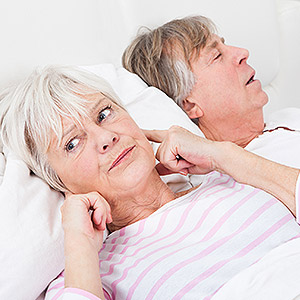 A full night's sleep isn't a luxury—we all need it for a healthy mind and body. But 50-70 million people in the U.S. aren't getting enough sleep because of a chronic sleep disorder like obstructive sleep apnea (OSA).
OSA happens when a sleeper's airway becomes blocked (most commonly by the tongue), cutting off oxygen to the brain. The body rouses from sleep to overcome the blockage. This awakening could last only a few seconds, after which the person immediately goes back to sleep. But it can occur hundreds of times a night and interrupt deeper sleep needed for a good night's rest.
Sleep disorders like OSA are a significant medical problem that could contribute to serious health issues like high blood pressure or cardiovascular disease. If you're experiencing fatigue, irritability or your family's complaints of you snoring, you should see a physician for diagnosis and treatment options.
You should also consider another health professional who could be helpful in dealing with OSA—and may even be able to provide a treatment option: your dentist. Here's how.
A dentist could discover your OSA. Because of twice-a-year dental visits, dentists often see patients more frequently than other healthcare providers. A properly trained dentist could pick up on signs and symptoms of sleep disorder, including patients falling asleep and even snoring while in the dentist's chair.
Dentists are familiar with the mouth. Few healthcare providers focus on the oral cavity like dentists. Besides the teeth and gums, dentists also have extensive knowledge of the tonsils, uvula and tongue that often play a role in sleep disorders. As such, a dentist may notice abnormalities during routine exams that might contribute to airway obstruction during sleep.
Dentists provide a treatment option. Many OSA patients use a CPAP mask to maintain an open airway during sleep. But CPAP therapy can be uncomfortable for some. For mild to moderate cases of OSA, dentists can create an oral appliance based on the patient's mouth dimensions that prevents the tongue from sinking back into the throat.
If you believe you may have OSA or a similar sleep disorder, by all means speak with your doctor. But also mention it to your dentist—your dental provider might hold the key to a better night's sleep.
If you would like more information on how we could help with your sleep apnea symptoms, please contact us or schedule an appointment for a consultation. You can also learn more about this topic by reading the Dear Doctor magazine article "Sleep Disorders & Dentistry."