Posts for: July, 2019
By Beautiful Smiles Family Dentistry
July 14, 2019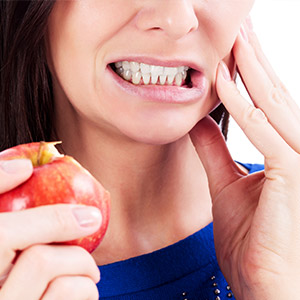 Because it requires jaw movement, eating can be difficult and painful if you have a temporomandibular joint disorder (TMD). During flareups you may switch to foods that are easier to eat but may be less nutritious than those you're giving up.
But there are ways to keep healthier foods in your diet while minimizing TMD discomfort. In many cases, it's a matter of preparing your food differently. Here are a variety of food groups known for their nutritional value and what you can do to prepare them for easier eating with TMD.
Fruits and Vegetables. You should peel any fruits or vegetables with hard or chewy skin like apples, peaches or cucumbers. Try chopping or pureeing fruits and vegetables you can eat raw to reduce their size and make them easier to chew. Vegetables like carrots, potatoes, broccoli or cauliflower can be cooked, then chopped or mashed.
Legumes and nuts. Pod-based vegetables like beans or peas provide a number of nutritional elements, as do nuts with their healthy fats. Your motto with these foods should be "Not too large and not too hard." Be sure then to cook, mash or puree legumes that are larger than a pea. With nuts, try nut butters for a softer serving than eating them out of the shell.
Protein and Dairy. Any meats like poultry or beef should be cut into bite-sized pieces; you can also moisten them with broths, gravies or sauces for easier chewing, or braise or stew them in liquid to tenderize them. You can also consume most milk, yogurt or cheese products you can tolerate. If you can't, try alternatives like meal replacement or whey protein beverages.
Grains. Prepare grains by cooking them until they're softened. Hot cereals like oatmeal offer a lot of nutrition and they're relatively easy to eat. Toast your bread and cut the slice into smaller pieces to minimize jaw movement.
One last tip: take your time while eating. A slower rate not only helps you enjoy your food more, it reduces the amount of work your jaws perform while eating. Less jaw work can help further ease the discomfort of TMD.
If you would like more information on how to relieve TMD pain and dysfunction, please contact us or schedule an appointment for a consultation. You can also learn more about this topic by reading the Dear Doctor magazine article "What to Eat When TMJ Pain Flares Up."
By Beautiful Smiles Family Dentistry
July 04, 2019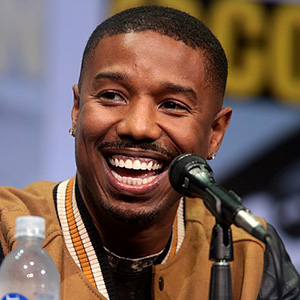 Some moviegoers have been known to crunch popcorn, bite their fingers or grab their neighbor's hands during the intense scenes of a thriller. But for one fan, the on-screen action in the new superhero film Black Panther led to a different reaction.
Sophia Robb, an 18-year-old Californian, had to make an emergency visit to the orthodontic office because she snapped the steel wire on her retainer while watching a battle scene featuring her Hollywood crush, Michael B. Jordan. Her jaw-clenching mishap went viral and even prompted an unexpected reply from the actor himself!
Meanwhile, Sophia got her retainer fixed pronto—which was exactly the right thing to do. The retention phase is a very important part of orthodontic treatment: If you don't wear a retainer, the beautiful new smile you're enjoying could become crooked again. That's because if the teeth are not held in their new positions, they will naturally begin to drift back into their former locations—and you may have to start treatment all over again…
While it's much more common to lose a removable retainer than to damage one, it is possible for even sturdy retainers to wear out or break. This includes traditional plastic-and-wire types (also called Hawley retainers), clear plastic retainers that are molded to fit your teeth (sometimes called Essix retainers), and bonded retainers: the kind that consists of a wire that's permanently attached to the back side of your teeth. So whichever kind you use, do what Sophia did if you feel that anything is amiss—have it looked at right away!
When Black Panther co-star Michael B. Jordan heard about the retainer mishap, he sent a message to the teen: "Since I feel partly responsible for breaking your retainers let me know if I can replace them." His young fan was grateful for the offer—but even more thrilled to have a celebrity twitter follower.
If you have questions about orthodontic retainers, please contact our office or schedule a consultation. You can read more in the Dear Doctor magazine articles "The Importance of Orthodontic Retainers" and "Bonded Retainers."