Posts for: October, 2017
By Beautiful Smiles Family Dentistry
October 26, 2017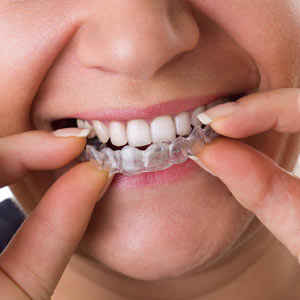 You've invested a lot of time and money in orthodontic treatment to improve your smile. If you're not careful, though, your teeth could actually move back to their old positions. The reason why is related to the same natural tooth-moving mechanism we use to straighten teeth in the first place.
Teeth are held in place by an elastic, fibrous tissue called the periodontal ligament lying between the teeth and the jawbone and attaching to both with tiny collagen fibers. The periodontal ligament allows for incremental tooth movement in response to pressure generated around the teeth, as when we chew (or while wearing braces).
Unfortunately, this process can work in reverse. Out of a kind of "muscle memory," the teeth can revert to the older positions once there's no more pressure from the removed braces. You could eventually be right back where you started.
To avoid this, we have to employ measures to hold or "retain" the teeth in their new positions for some time after the braces come off. That's why we have you wear a dental appliance called a retainer, which maintains tooth position to prevent a relapse. Depending on what's best for your situation, this could be a removable retainer or one that's fixed to the teeth.
Patients typically wear a retainer around the clock in the immediate period after braces, and then eventually taper off to just nighttime wear. Younger patients must wear one for several months until the new teeth positions become more secure and the chances of a rebound diminish. For older patients who've matured past the jaw development stage, though, wearing a retainer may be a permanent necessity to protect their smile.
Retainer wear can be an annoyance, but it's an absolute necessity. Think of it as insurance on your investment in a new, more attractive smile.
If you would like more information on improving your smile through orthodontics, please contact us or schedule an appointment for a consultation. You can also learn more about this topic by reading the Dear Doctor magazine article "The Importance of Orthodontic Retainers."
By Beautiful Smiles Family Dentistry
October 11, 2017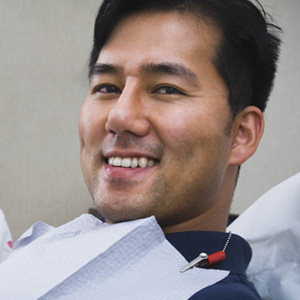 The next time you visit your dentist you might see an item quite different from the other dental instruments and equipment in the office: a blood pressure cuff. Checking blood pressure is becoming a more common occurrence in dental offices across the country.
Abnormal blood pressure and some of the medications used to treat it are often a factor in some dental procedures, particularly if anesthesia is involved. But your dentist may also check your blood pressure for another reason: dental visits represent another avenue to screen for this condition that increases the risk of serious health problems.
Undiagnosed high blood pressure is a prevalent but often "silent" problem because the early stages of the condition may not display any symptoms. Many people first become aware they have an issue only after a blood pressure check at their family doctor, pharmacy or a health fair, for example. Otherwise, they could go months, even years without this vital knowledge about their health.
But while people may only visit their doctor once a year (or less) many see their dentist much more often, even twice a year, for routine cleanings and checkups. Including blood pressure screenings as a routine part of dental treatment could alert patients to a potential issue much earlier than their next doctor's visit.
In fact, one study published in the Journal of the American Dental Association looked at a group of dental patients with no reported heart disease risk and who had not seen a doctor in the twelve months before their dental visit. During their visit their blood pressure was checked. Of those then referred to a physician for an abnormal reading, 17% learned for the first time they had an increased risk of cardiovascular disease.
It's estimated about 80 million Americans have some form of cardiovascular disease and many don't even know it. Diagnosing and controlling high blood pressure is a key factor in treating these life-threatening conditions. And many dentists are joining the fight by making this simple screening method a part of their dental care services.
If you would like more information on blood pressure screening, please contact us or schedule an appointment for a consultation. You can also learn more about this topic by reading the Dear Doctor magazine article "Monitoring Blood Pressure: What you don't know can hurt you."